Thursday Evening Social
8-10 PM
The Burg (DBU Gym)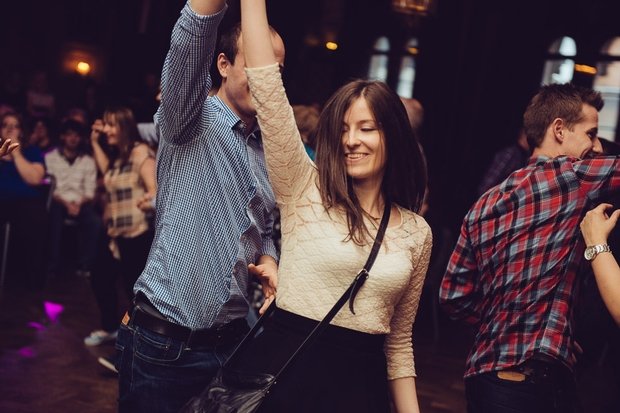 By popular demand, for our 10th Anniversary, dancing is back at NITOC! Our Thursday evening member social is going to include a Ceilidh! What is a Ceilidh you may ask?
A Ceilidh (pronounced "Kay-lay", with emphasis on 1st syllable) is derived from the Gaelic word meaning a 'visit'. Typically, a Ceilidh is an evening of informal, wholesome, easy to learn Scottish traditional country group dancing. So, come and learn how to do something new while having a lot of fun in the process and make sure you don't miss out on this fantastic time!
Dancing
This event is free for NITOC competitors and we expect the dance instruction to start around 8pm and will last for about an hour. Stoa's own Robyn Richardson will be calling the dances and teaching you step by step! No pre-arranged partnering or experience necessary! This activity is for everyone, you can have two left feet or even three – we promise to keep you moving in the right direction! Once the dancing is over, there will still be time to stay, relax and hang out!
Popsicles

In on the national popsicle craze? We got you covered! We are excited to announce we will be serving Steel City Pops – these gourmet popsicles are made from the freshest, all-natural or certified-organic ingredients that are harvested locally where possible. Fantastic flavors make the perfect way to quench your thirst after dancing or just to enjoy while you connect with new and old friends.
Dress Code
Tournament attire is not required. For Thursday, plan to bring a modest change of clothes so you can comfortably participate.