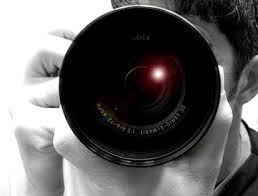 'Snapshot' of NITOC 2019 Judging
PARENTS - TAKE BALLOTS!
Simple Truth: For NITOC to be a success FOR everyone, we need parents to serve as judges. Volunteering as a parent judge helps to provide the best possible competitive environment and experience for our speakers and debaters.
Simple Premise: More competition events for your student(s) = More judging by you
Simple Action: We are a community and we need each other. We support each other by each family judging a minimum of 8 preliminary rounds AND 3 outrounds.
Working together benefits EVERYONE! All of us doing our part will show our love for the Lord & others. To Him be the glory as we work & serve as unto our King.
These guidelines help the tournament run on time. We need you to show up 1 hour before every round!
JUDGES MAY:
Judge students from their own state or region
Judge the same student in multiple speech events
Judge the same speech event multiple times as long as they don't judge any * student more than once within the same event
JUDGES MAY NOT:
Judge students from their club, their own children or relatives
Judge students they have coached
Judge the same student more than once within the same speech event
Judge a debate student/team more than once within in each form of debate
OUTROUND JUDGES: Speech Semifinals & Finals | Parli QF onward | TP & LD Outround 5 onward:
Parents may not judge events in which their child is still competing.
Alumni may not judge events in which their sibling is still competing.
Coaches, parents and alumni may not judge events in which a student they coach is still competing.
PARLI & JUDGING:
Coaches, parents and alumni may assist teams during prep time and judge other teams the same round until quarterfinals.
Coaches, parents and alumni may NOT judge quarterfinals, semifinal or finals if they assist any team during prep time.
JUDGING REMINDERS:
Set aside personal opinion. Be willing to vote for a position you do not personally hold. On the ballot, note which arguments won your vote and why other arguments did not.
If you review evidence after the round, do not allow debaters to further explain or extend arguments.
Don't fact check before your ballot is returned. This does nor mean you must believe all debater content. It means that you cannot consult extra information in decision making.
Debate theory & Stoa debate rules are different. If debaters claim a rule violation, judges may review the rules in the judge area and consult assistance there.
Debate pairings are confidential until postings.
Do not leave campus with ballots and be sure to return ballots before entering another round to watch or judge.
Turn phones OFF during rounds. But please turn ON before and after rounds in case we need to contact you.
Complete ballots in Pilgrim Chapel. Three areas are available: Sadler Ballroom, room LL19, and Pilgrim Sanctuary Balcony. Use only these areas for ballot completion.
DO NOT disclose your decisions or rankings to others.
STOATRAX:
StoaTrax is Stoa's ballot tracking software used by Ballot Push, Ballot Return and Tab. Wear your judge name tag at all times to make ballot push and ballot return faster.
StoaTrax in Debate
Using a "blind ballot push", a ballot is turned over in front of the potential judge and confirmed for no conflicts. StoaTrax is used only to alert if the judge has already judged a team or individual so that a new ballot may be found.
It records teams and individuals you have judged. It does not record your decision or speaker points.
StoaTrax in Speech
Shows ballot push staff which rooms do NOT have a club conflict, speeding the process. You must still verify that you do not have a personal conflict by reviewing the ballot roster. It records competitors and events you have judged and notifies ballot push staff if you have already judged a particular competitor within the same speech event. It does not record your rankings.
Read More Here: